Sitting on 7 acres, The Oar House is "The Premiere Event Venue in North Georgia". Being located on the banks of the Chestatee River makes The Oar House a fantastic setting for any type of event. Weddings, receptions, rehearsal dinners, corporate parties or what ever the occasion, The Oar House is the place.
Three Sisters Vineyards is a unique and genuine North Georgia venue for just about any wedding celebration. Named "Best Winery In The South" by TurnerSouth's Blue Ribbon Television Series, Three Sisters Vineyards is truly one of the great backdrops for a memorable special event. With 184 acres, Three Sisters Vineyards can accommodate small events to larger events with 100 to 150 guests….even 300 or more.
The 1888 House is beautiful from entrance to exit. From corporate meetings to wedding receptions, this stunningly restored Colonial Revival home steps away from the enchanting Dahlonega square is equipped to hold up to 100 people and also features an outside covered cocktail space certain to add sophistication and a modern flair for any event. Isn't it time you add your own history to its halls?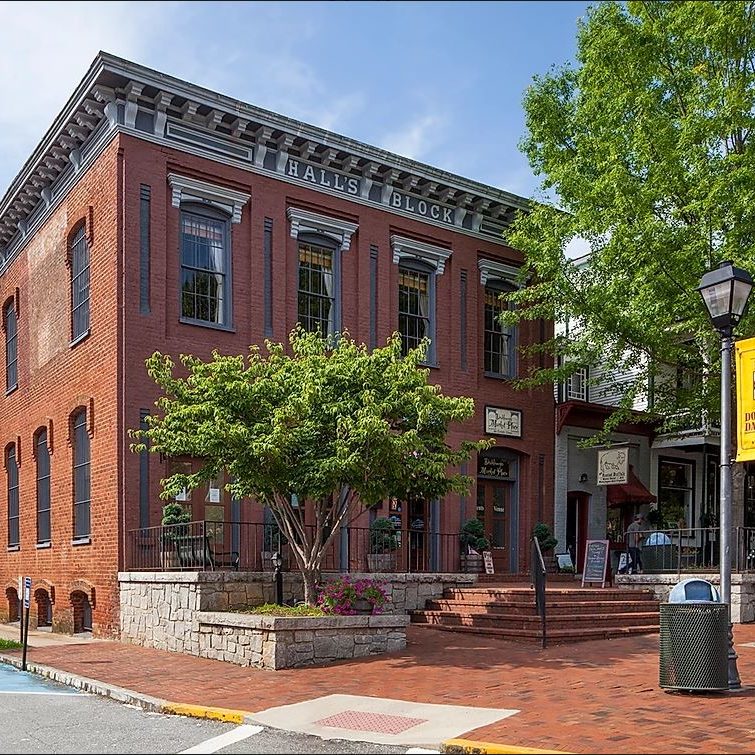 This venue is the perfect setting for your private or social occasions, as well as business/corporate functions. The Market Place is a 3,600 sq. ft. historic building decorated with subtle elegance and is available to host events 50 to 200 people. The charming three story brick building has great character with gorgeous windows and beautiful views of the Historic Dahlonega Square.
We have routinely hosted a variety of events at our vineyard including wedding ceremonies and receptions, reunions, birthday parties, and bachelorette and bachelor parties. Our tasting room, cabin, event barn, and property are available for events. Simply contact us with your expected dates and event requests!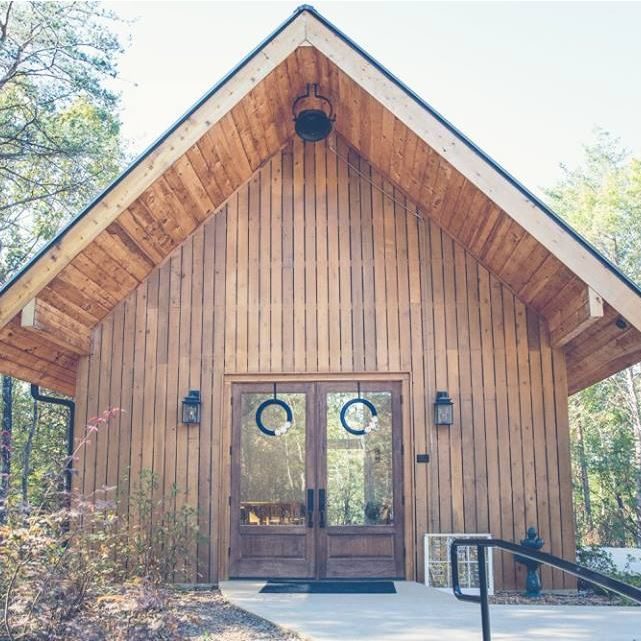 The Juliette Chapel is a lovely wedding and events venue and is the perfect setting for intimate weddings and events. If you love the great outdoors, you'll appreciate our rustic, yet elegant facilities that celebrate simplicity and the beauty of nature all around.
We specialize in intimate weddings for just the couple and up to 25 guests. Our passion is providing couples having an elopement or small wedding the same amenities enjoyed by couples with large elaborate weddings. Our approach is to treat every couple like they are family. Our beautiful grounds and personal touches make Cavender Castle one of the best small wedding venues in Georgia!
Monday:   CLOSED
Tuesday:    CLOSED
Wednesday - Thursday:   11 AM - 3 PM
Friday - Saturday:   11 AM - 9 PM
Sunday:   11 AM - 3PM  BRUNCH
© 2020, Yahoola Creek Grill